At Antoinette Paris we love to offer our children the most elegant handmade smocked heirlooms and dresses, designed in Paris. We care to include sophisticated, refined and exclusive ''Couture'' details. Our goal is to protect handmade craftmanship, a unique French savoir-faire we are happy to embellish. So let's step in our traditional kids clothing collection from birth to 10 years old to enchant any life occasion : ceremony, wedding, flower girl, baptism, first communion, Christmas and everyday's life !
"Dress up Children beautifully as long as possible"
Ceremony
Dressing up with an Antoinette piece is a romantic journey to what French Heritage offers the best in order to transform little ones into Royal Children! A large choice of flower girl dresses, christening or bespoke dresses to enchant your family events!
Shop Collection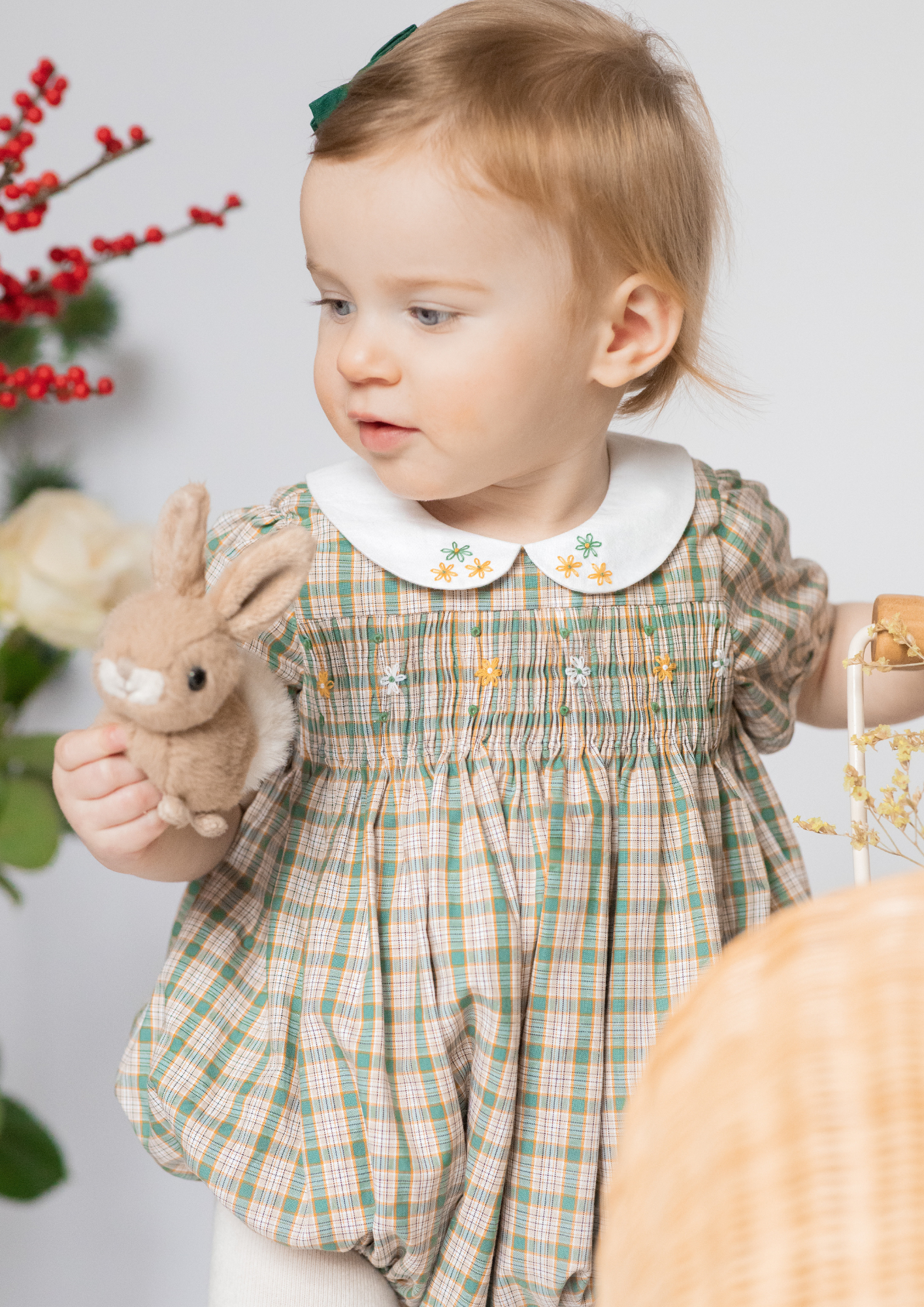 Baby Girl
Your clothing is just a dream!
"I absolutely LOVE the Watermelon dress on Eloise!!! I will try to get her in it before the weather gets cool again. It's so darling!
Thank you for dressing Eloise so beautifully ! Your clothing is just a dream!"
I love Antoinette Paris!
"It was the perfect most beautiful dress for Milou first birthday celebration"
- Tessa June Hilton @tessahiltonofficial
I really appreciate your time.
"Wow, you went away beyond what I could expect from a customer service. I really appreciate your time and effort to help me."
Stunning dresses!
"Thank you for making clothes that aren't just grown-up clothes in miniature, I want to dress my daughter like a little girl as long as possible!"