Aurelia, The Founder
Introducing Aurelia de Sailly, Founder of Antoinette.
I grew up in Paris and moved to the USA in 2017 with my husband and I decided to give birth to my first baby at this time: ANTOINETTE Paris. And I did it with all my heart.
The first idea was to bring the traditional French clothes heritage in the USA. I appreciate French elegance and quality design of dresses with delicate handmade smocks and embroideries - as it brings back the beauty of little Princess style to a new generation of children.
So, I design the most exquisite handmade smocked garments with sophisticated and refined couture details for a new look that's chic and fancy. My French culture is a real source of inspiration: Impressionism painting movement, Versailles, Marie-Antoinette, floral theme, Haute Couture designers, classic music, architectural heritage as well as Paris the city were my heart will always live!
Today I am a happy spouse and Mother of 2 adorable boys (God's gifts exceeded my expectations) and I make it a point of honor to protect smock art and brings it to its pinnacle. So children are beautifully dress up like children as long as possible!
I hope that you will enjoy Antoinette as much as the world's princess does!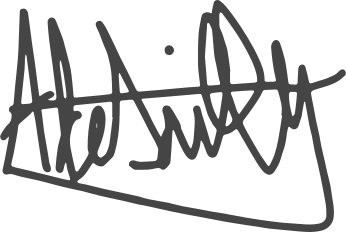 Aurelia, Bisous de Paris
The passion for timeless and traditional children's clothing
Dressing up with an Antoinette Paris dress is a timeless charming experience for little girls and boys.
It's a beautiful invitation to the Court of Marie-Antoinette in Versailles! 
At Antoinette Paris we love to offer little girls' elegant handmade smocked garments designed in Paris with sophisticated, refined and exclusive ''Haute-Couture'' details. Our collection offers dresses, dungarees and bubbles from birth to 10 years old for any life occasion to a new generation of children!
Queen Marie-Antoinette is inspiring us while designing our exquisite French heirloom style pieces. 
So, we select only noble fabrics from France and Spain and we offer excellent embroidery craftsmanship to make each of our handmade pieces truly unique and to be passed down to the next generation in the family! 
Dressing up with an Antoinette dress is a romantic journey to what French Heritage offers the best in order to transform little ones into Royals!
Our Exclusive Embroideries
Antoinette Paris Flower Girls!
We are so happy to be by your side during the happiest days of your life!
We are honored to be part of your wedding cortege and dressed up your flower girls with our handmade smocked ceremony dresses. 
At Antoinette Paris we attach a particular importance to all weddings because they are a sacred union for eternal and divine love and are the best nest to build a family! Just the best treasure in life. 
So, we are very happy to make your bridal party magical and unique with our angelic and beautiful handmade smocked' pieces!
Shop Ceremony